Canyon Construction Services – General Contractor Riverside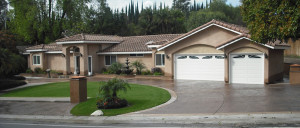 Canyon Construction Services, is part of the Pacific Canyon Group Inc. a full-service licensed General Contractor specializing in Commercial Project Management, Residential Property Rehabilitation and Commercial Construction and Solar Power Installation Services for Riverside County, CA.
Commercial Construction Services – We offer a wide range of commercial construction services including HVAC and full service electrical and plumbing service. Check out the complete list of Commercial Construction Services
We also have extensive experience in Special Needs Construction including access ramps, carpet removal, hardwood floors and complete kitchen & bathroom remodels for disabled accessibility.
Residential Construction Services – Residential Clients, we will work within your budget to bring your vision to life. Services cover all phases of construction including concrete, framing, drywall, roofing, plumbing and electrical.
In most states home owners are allowed to act as their own General Contractor providing the correct permits are pulled and the work is done per the local & state building codes. But, many home owners are just not ready to tackle ALL of the facets of their remodel by themselves. We offer home owners the assurance of per code installation of utilities like gas & water, electrical & plumbing and structural upgrades like support beams and foundations.